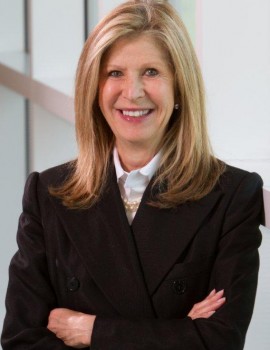 Susan Blumenfeld
President Susan Blumenfeld Interiors, Ltd.
The president and founder of Susan Blumenfeld Interiors (SBI), Susan specializes in interior commercial design and has successfully completed tenant installations for a variety of clients including, Eastern Paralyzed Veteran's Association, MCA Music Corporation, Universal Music Group, New York Life Insurance Company, Inc., Vicon Industries, Connecticut General Life Insurance Company, Wang Laboratories, Inc. Gloria Vanderbilt, Fred Perry, CIGNA and Prince Spaghetti.
Aside from her prolific tenant interior design work, SBI has been instrumental in coordination with BDG of many of BDG's construction projects, including designing the interior and exterior of the firm's headquarters at 300 Robbins Lane, The Arches at Deer Park, Gotham Plaza, Bulova Corporate Center, 1800 Walt Whitman Road, 500 Bi-County Blvd, 125 East Bethpage Road, 3001 Expressway Drive, 121 Broad Hollow Road and 135 Maxess Road.