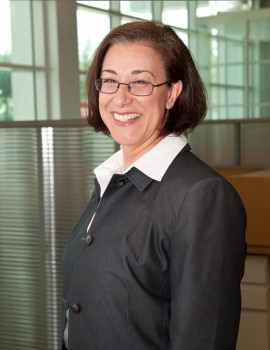 Raffaela Petrasek
Director of Community and Government Affairs
Ms. Petrasek brings to BDG 21 years of experience in community revitalization and real estate development, specializing in facilitating public/private partnerships. Ms. Petrasek started her real estate career at New York City Economic Development Corporation (NYCEDC). Throughout her 10-year tenure, Ms. Petrasek worked on projects that capitalized on NYCEDC's unique position as the City's local development corporation to convert underutilized City-owned assets into economic development opportunities. As a Senior Vice President of Real Estate Development at NYCEDC, Ms. Petrasek supervised project management and development activities as well as lead various City's redevelopment teams on specific large scale revitalization projects. Her individual project portfolio included the 42nd Street Redevelopment Area, serving as the City's project manager and lead negotiator, as well as redevelopment of the former Atlantic Terminal in downtown Brooklyn. These two revitalization efforts helped foster private investments totaling approximately $2.7 billion.
Ms. Petrasek also served as the Executive Director for Nassau County Economic Development Corporation (NCEDC) where she was responsible for exploring partnership opportunities with various municipalities, community development agencies, community organizations and private developers to revitalize public and private properties to enhance the economic stability and vitality of Nassau County and its communities.
Prior to joining BDG, Ms. Petrasek served as Program Manager for Mixed Use Development for Henningson, Durham and Richardson in its New York office where she provided development advisory services focusing on public-private partnerships as well as facilitated several community visioning workshops and charrettes, including the creation of a vision plan for the Port Washington peninsula with the Town of North Hempstead.