Overview
Located on the 125th Street Corridor in New York, NY which runs from Broadway to Third Avenue and is considered to be Harlem's traditional Main Street. With a new wave of retail development throughout the area, it is now the site of considerable revitalization and prominent new development. The site is just steps away from the subway and is easily accessible by bus, Metro North commuter rail line and automobile.  This mixed use building is home to NY State Department of Motor Vehicles and has two stories of office space above street level and retail with on site parking.
Availabilities
Location Map
Contact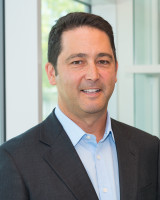 Vice President
516.624.1999
V-card
Amenities
The center features an on-site parking garage, both on-grade and sub-grade, containing approximately 250 spaces.
Steps away from the subway and Metro North line.