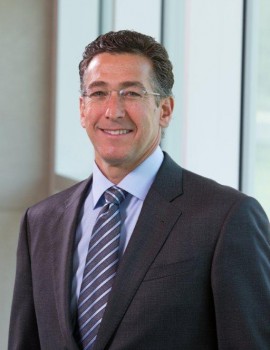 Jonathan E. Cohen
Vice President
For the past two decades, Jonathan Eric Cohen has been an integral part of BDG as the firm has transitioned from focusing predominantly on the local office and industrial markets and expanded its geographic reach up and down the East Coast while making the retail sector one of its primary asset classes.
Cohen, who joined BDG in 1985, is a vice president and has orchestrated several large-scale development projects, overseeing the entire development process from acquisition through development to stabilization.
His more notable achievements include the development of five major retail centers: Nichols Plaza, a 500,000-square foot retail development location in South Setauket; the BJ's Wholesale Club/United Artists Theater complex located on a spacious 30-acre expanse in Westbury; the Bricktown Center, a 400,000-square foot retail, power-center that was recently completed in Staten Island; the Lake Grove Commons, the redevelopment of a 165,000-sports entertainment facility in Lake Grove into a retail center that will include a 65,000-square foot L.A. Fitness facility and a 59,000 square foot Whole Foods Store currently under development; and Gatlin Plaza, a 90-acre development project also under construction in Port St. Lucie, Florida which will contain a Home Depot and Kohl's among other national tenants.
Cohen, who studied at the University of Michigan, also serves as the director of leasing for BDG's stabilized office portfolio where he manages all tenant renewals and relocations, and new tenant leases.