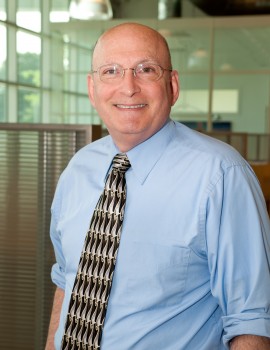 Harvey Cohen
Controller
Harvey has spent the past two decades with BDG first as the company's Controller. As Controller, Harvey is responsible for the financial management of BDG's entire commercial real estate portfolio. These responsibilities include management and supervision of BDG's accounting team; preparation of budgets and variance reports; all billings and calculations of tenant escalation charges; cash management; review of all tax returns and financial statements prepared by outside auditors; and coordination of legal and insurance issues.
Prior to joining BDG, Harvey served as an Accountant for Kamerman & Shapiro in New York, NY. In that capacity, he was responsible for all accounting issues for various public and private clients.
Harvey earned his M.A. from the University of Toronto in Toronto, Ontario, Canada and a B.A. from Queens College in Flushing, NY.