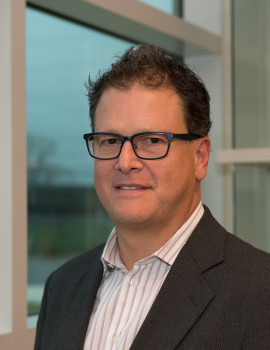 David Blumenfeld
Vice President
David, a Principal of the Blumenfeld Development Group and has been the driving force behind many of the company's high profile projects, including the acquisition and development of East River Plaza in Manhattan and The Arches at Deer Park.  East River Plaza is an innovative, vertical, urban power-center that is often cited as being the spark that ignited the revitalization of upper Manhattan.  The Arches is an 800,000-square foot, hybrid/lifestyle center and Long Island's first green retail development that combines discount and outlet shopping with entertainment and restaurant uses.
In addition to this role, David also serves as president of BDG Construction Corp., with annual revenues exceeding $20 million, where he actively manages the construction process on a majority of BDG's projects.
David, who studied at the University of Michigan, spent three years as a Project Manager at RC Dolner Construction Corp. before joining BDG.
David is also active in community activities, serving as a Chairman of the Board of Trustees of the Children's Medical Fund of New York and as a Trustee for the Federal Law Enforcement Foundation, Northwell Health (formerly North Shore-LIJ) and The NYC Police Museum.